ABOUT CRESWALK2014
CresWalk is one of the most popular events in the local community.
Over 700 men, women, and children of all shape, sizes and physical abilities take part each year.
CresWalk is now in its 11th year and is growing in support every year and this year.
This year we are helping the humanitarian effort in Gaza.

To join the CresWalk2014 Team in raising awareness and vital funds to assist with these efforts, we invite you to join us in this year's CresWalk2014 Race for Gaza!

The first 500 to register will receive a special t-shirt with the Race for Gaza! logo.

The day will include a delicious breakfast and awards after the run.

• When: 7th September 2014
• Where: Orleigh Park, West End
• Start Time: 8.30am (prompt)
• Distances: 2.5km and 5km (all age categories catered for)

• Entry Fee: $20 (adults) and $15 (under 11 years) includes $5 donation towards the Gaza appeal with each entry.

Why not set up your very own CresWalk sponsorship/donation page and help raise funds for the victims of Gaza. It's very simple.
Go to http://www.everydayhero.com.au/event/creswalk.
If you can't make it, you can still donate here:
https://creswalk.everydayhero.com/au/creswalk-for-gaza.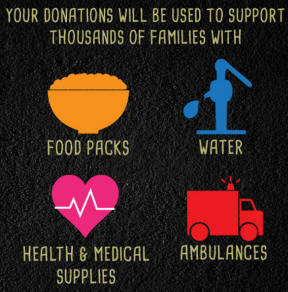 For more information call 0402 026 786 or email theteam@crescentsofbrisbane.org.

We look forward to seeing you on the day, insha'Allah!
THE ROUTE
The event starts at Orleigh Park and continues along the very pleasant and flat Riverside Drive along the Brisbane River.
Directions: Turn left at end of Vulture St., turn right at end of Montague Rd.
There will be half-way turnaround points at the 1.25km and 2.5km marks. Water tables, marshals and first-aid will ensure your comfort and safety.